Contemporary Artists and Simple Perfected Ideas

Photo: Susan Cole
Untitled, 1967, Donald Judd, 2000.190
Untitled, 1967, shows Judd at the height of his powers. Seven years into creating geometrical structures, Judd had become increasingly sophisticated in his indoor pieces. The sculptural qualities of the piece are defined by the smooth, light-reflecting surface of shiny brass on the top register and the bright orange boxes of irregular lengths at the bottom. From left to right, each box is smaller than the previous one, and alternating gaps (voids) between them increase in size from thinner to wider as the piece progresses toward the right, as if there were a void of similar proportion to each solid shape. Although the work appears heavier on the left side because of the progression of solid blocks, the increasingly large void spaces on the right balance the work, creating an equilibrium throughout.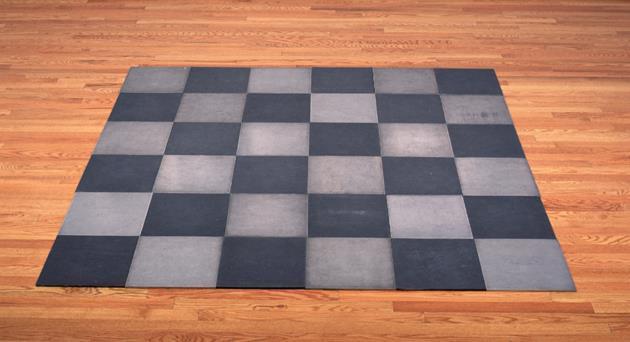 Lead-Aluminum Plain, 1969, Carl Andre, 77.10
Untitled, 1967, makes for an interesting comparison with Carl Andre's Lead-Aluminum Plain, 1969. Andre and Judd shared a studio space in 1959 in which both artists experimented with industrial materials that they shaped into concrete geometrical forms. Andre stated, "My arrangements I've found are essentially the simplest I can arrive at, given a material and a place ... the one thing I learned in my work is that to make the work I wanted you couldn't impose properties on the materials. You have to reveal the properties of the material." (Carl Andre as quoted in Tate Liverpool Minimalism catalogue, 1978)

Seven Cubes with Color Ink Washes Super-Imposed, 1997, Sol LeWitt, 98.4
Related Furniture in SAM's Collection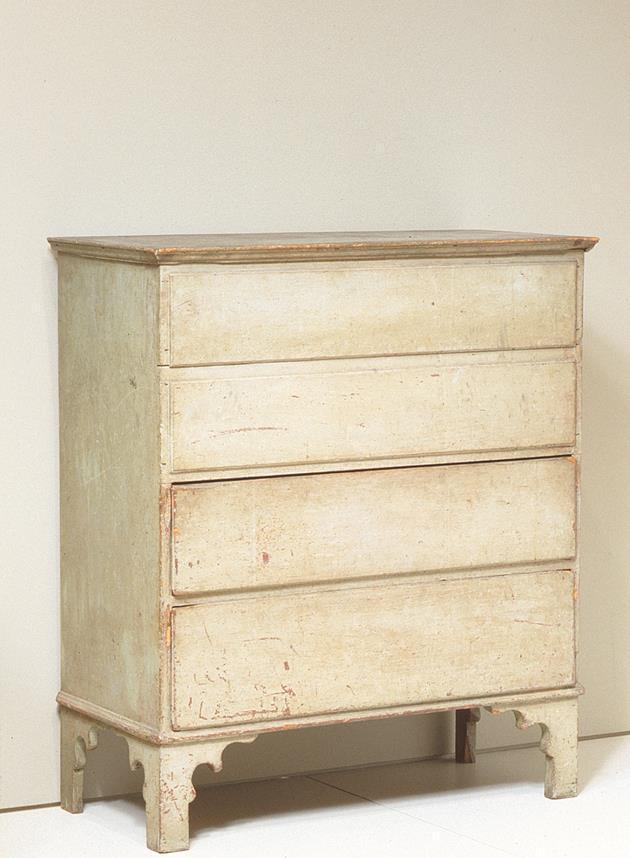 Chest over drawers, ca. 1750-90, American, New England, 2000.160
Creating Perfection
The Shakers acted on the desire to create "heaven on earth." Men and women lived and worked separately as brothers and sisters, applying the virtues of simplicity, purity, and perfection to their work and themselves. The architecture of their buildings, their modest clothing and their art all reflect this striving toward perfection. Everything from the layout of their settlements to the design of a chest of drawers was intended to reflect and record a perfected social structure.

The Shaker idea of perfection was that objects be of good and substantial quality, that they be plain and simple without embellishment, and that they be ordered and harmonious. Objects were treated with the utmost care because they needed to last a long time.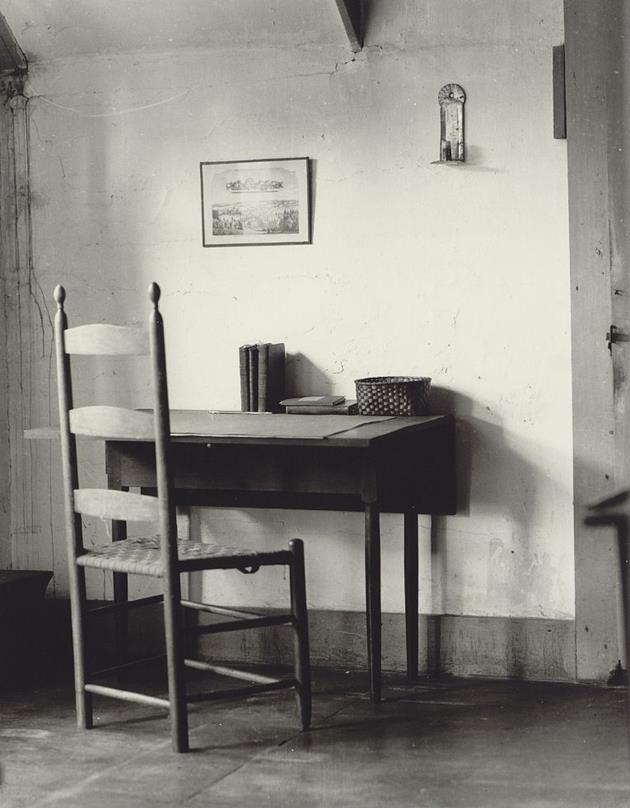 Shaker chair with taped seat and a sewing table at the Hancock Shaker village near Pittsfield, Massachusetts, 1935
Library of Congress, Prints & Photographs Division, photograph by Samuel Kravitt, LC-DIG-ppmsca-07495
Determining When This Chair Was Made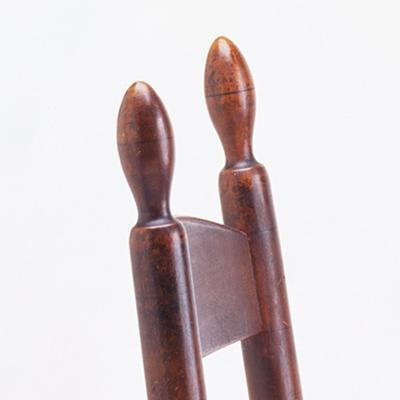 Photo: Paul Macapia
Detail of finials, 2000.47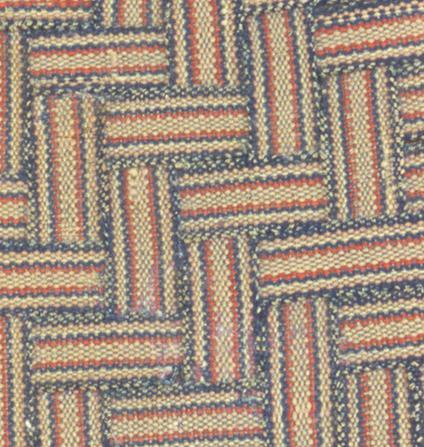 Photo: Paul Macapia
Detail of hand-woven tape seat, 2000.47