Africans in European Art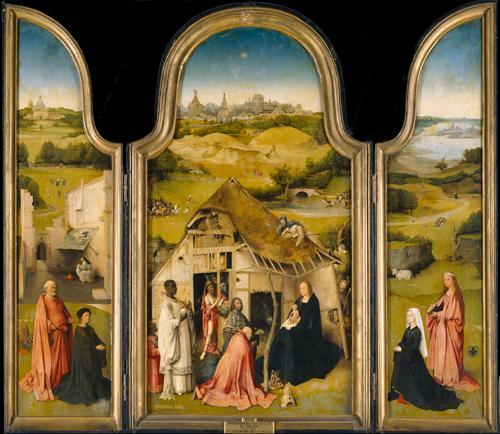 Rights Reserved © Museo Nacional del Prado - Madrid
Triptych of the Adoration of the Magi, ca. 1510, Hieronymus Bosch
Africans first appeared widely in European paintings as early as the thirteenth century in scenes of the Adoration of the Magi, the event in which three kings representing different regions of the world gathered to pay homage to the newborn Christ Child. In these presentations, the African magus is endowed with great dignity, befitting his regal position.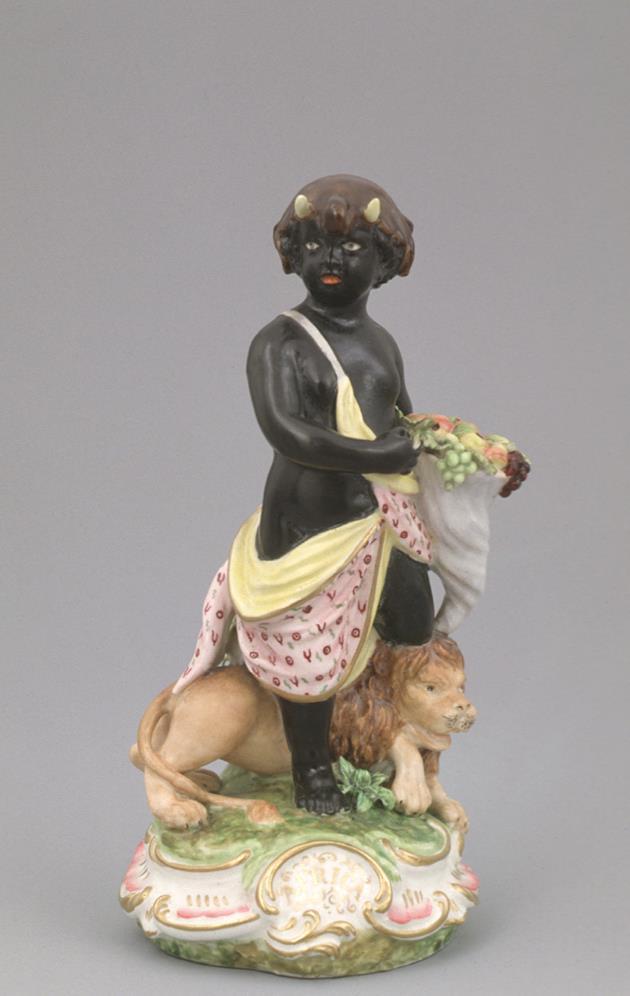 Set of the Four Continents- Africa, ca. 1780, English, Derby factory, 64.120
This allegorical image generalizes European associations about the African content into a single figure.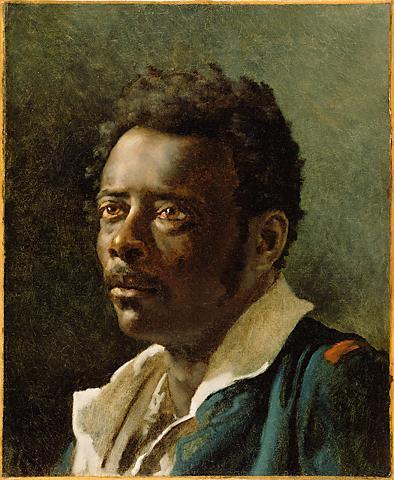 The J. Paul Getty Museum, Los Angeles, 85.PA.407
Portrait Study, ca. 1818-19, Théodore Géricault
The French romantic artist Géricault made this finished portrait study while preparing his masterpiece, The Raft of the Medusa, now in the Musée du Louvre. The frontal light picks out the man's features and emphasizes the misery in his eyes, appropriate to the subject of a shipwreck.
France and African Colonialism
France was a colonial power from the early seventeenth century to the mid-twentieth century. The first French colonial empire was based primarily in the New World, but it also included areas in the West Indies and West Africa. A series of colonial conflicts between France and Great Britain during the mid-eighteenth century resulted in the demise of most of the first French colonial empire.

When Jean-Paul Flandrin painted Study of an African's Head, French colonial activity in Africa was primarily centered in Senegal, but it expanded to North Africa as the French invaded Algeria in 1830. This invasion is often considered the beginning of the second French colonial empire. At its peak between 1919 and 1939, French colonies extended over 4,767,000 square miles of land and included territories in Africa, Asia, the Middle East and the South Pacific.

On the map to the left, areas in light blue represent colonies from the first French empire, and areas in dark blue represent colonies from the second French empire. Crosshatched areas mark spheres of French influence, rather than possession.
Map of French colonial empire
Image fromWikipedia, licensed under the GNU Free Documentation License
Character Studies and Narratives
In this painted study of an African man, the artist does not merely record the sitter's features: he has frozen a moment of intense but contained reaction to something outside the frame, implying narrative potential even within the small format. This effect might suggest that the painting was a sketch for a complex narrative painting. Academic artists, however, who were trained to render coolly precise likenesses of living models and ancient sculpture, often created independent character studies as well.

This work shares the exactitude of the academic approach with a smoldering, emotional quality typical of French romantic painting, a style that emphasized subjectivity. We do not know the identity or geographic origin of the sitter; however, because of France's long colonial history in Africa, there were many Africans in France.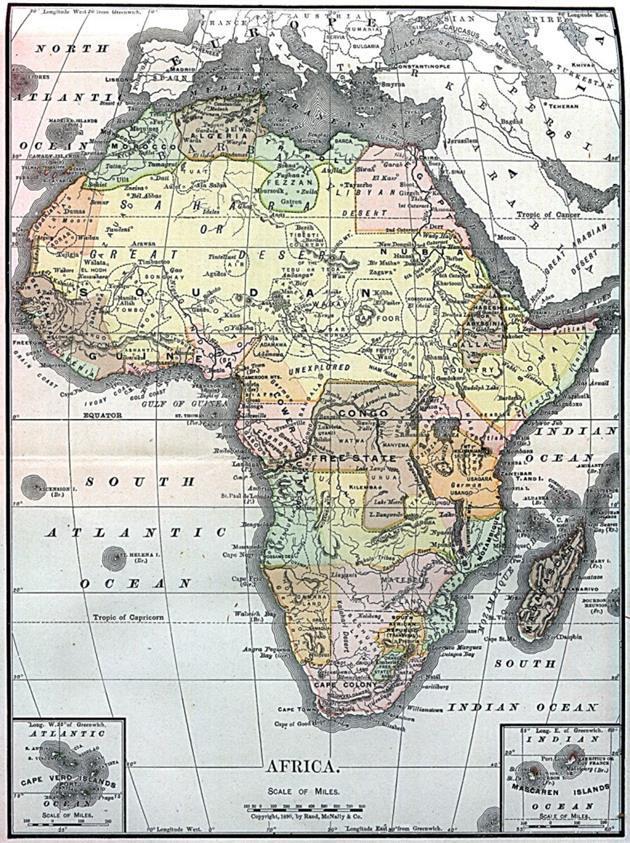 Map of Africa from Encyclopaedia Britannica, 1890