What is Blue-and-White Ware?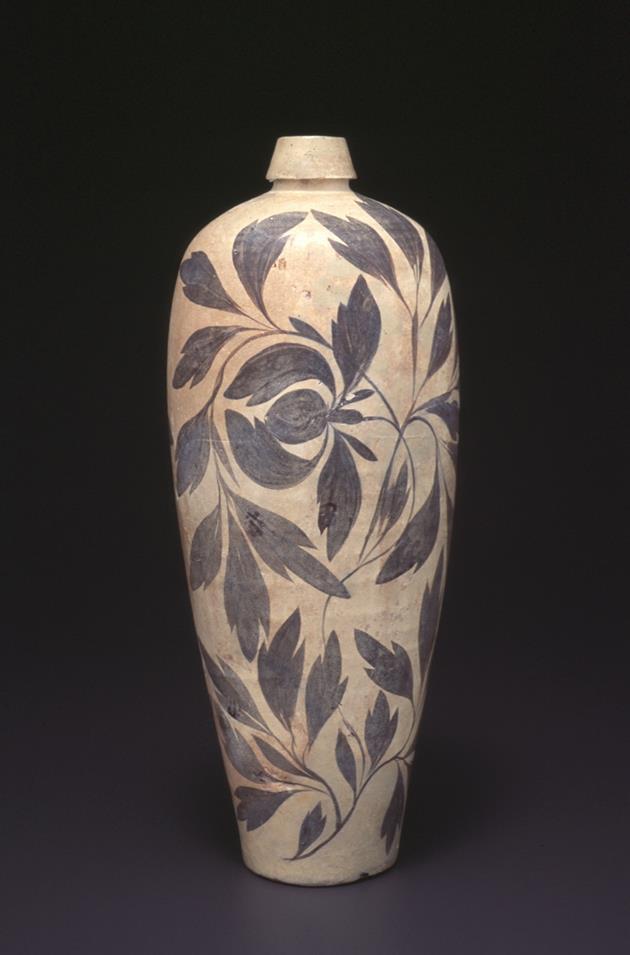 Vase, 11th-13th century, Chinese, north China, 49.58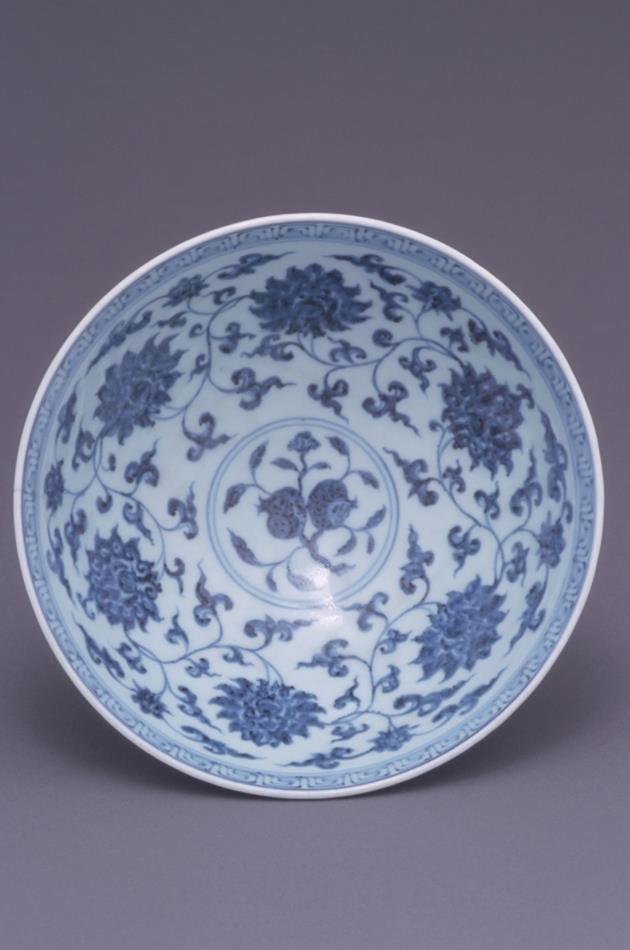 Jingdezhen ware, ca. 1426-35, Ching Te-chen, 49.154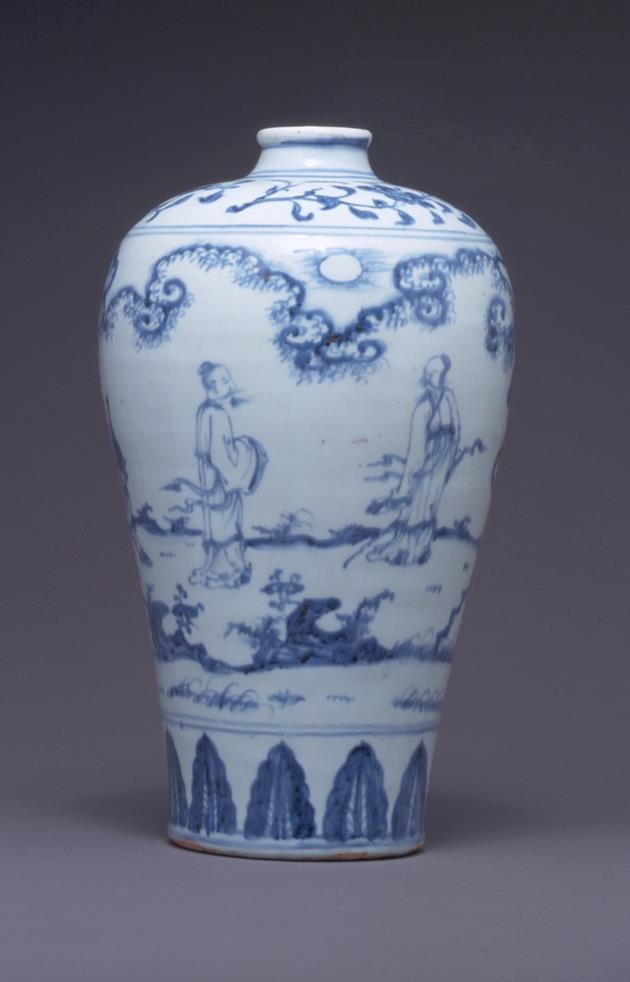 Vase, mid-15th century, Chinese, Jiangxi province, 69.80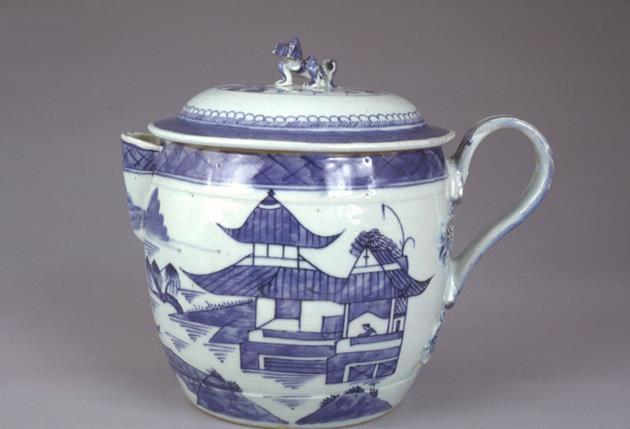 Cider jug, second quarter of 19th century, Chinese, 79.71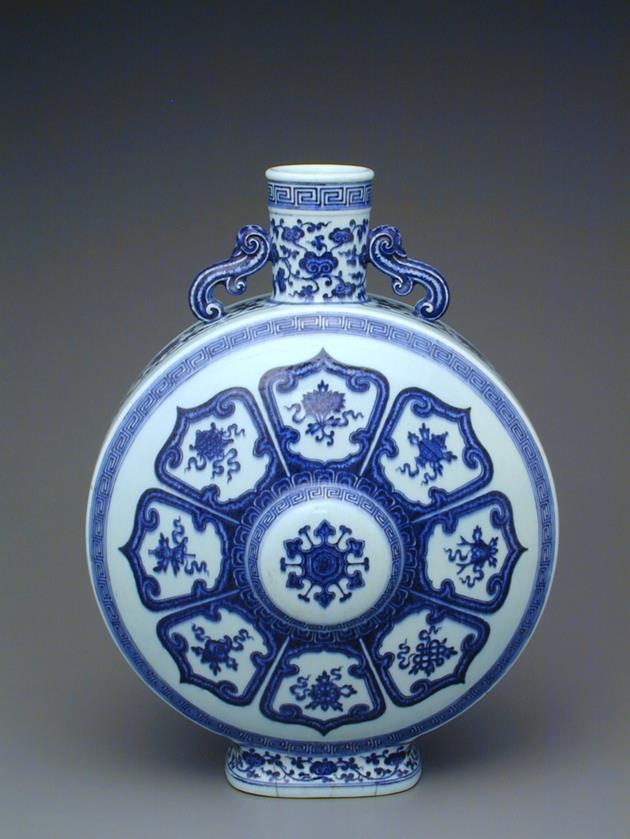 Jingdezhen ware, ca. 1736-95, Chinese, 40.96.1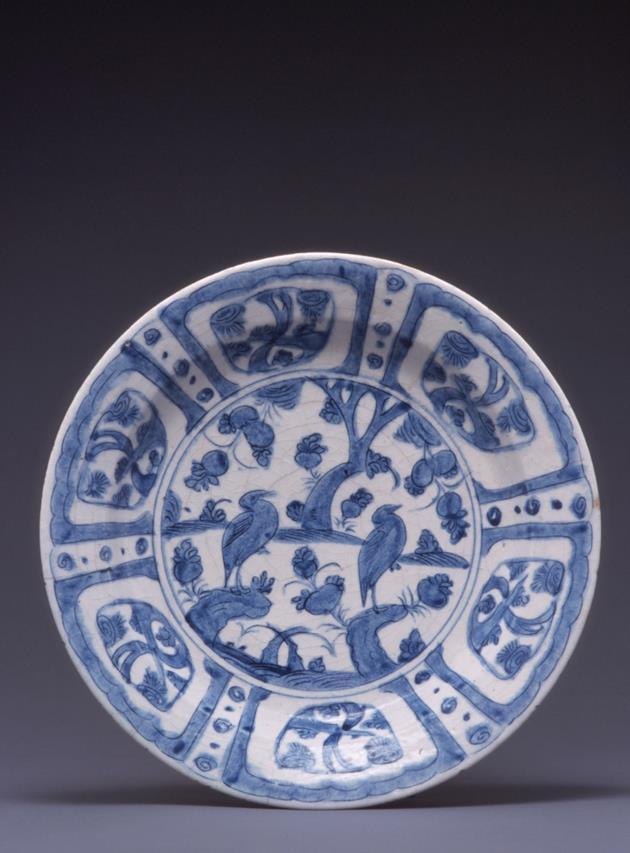 Plate, 17th century, Persian, 48.146
What Impact Did Blue-and-White Wares Have on World History?
Blue-and-white wares had a global appeal from the fourteenth to the nineteenth century. China had an abundant supply of kaolin and china stone, the key materials for producing porcelain, which is a white clay that endures high firing temperature. Having mastered the use of cobalt, the Chinese painted different subjects on porcelains to suit the taste and needs of other peoples. Like silk and tea, porcelains became luxury goods, and they were exported to Europe in bulk by the seventeenth century because Europeans were not able to produce high-fired and translucently white ceramics until the eighteenth century. Chinese blue-and-white porcelains were prominently displayed in the interiors of homes (see left for example), and their possession indicated wealth. Europe once suffered a serious trade deficit because of excessive imports of blue-and-white ceramics. The high demand for these wares stimulated scientific research on the production of porcelains in European countries. Up to this day, blue-and-white porcelains are still widely used.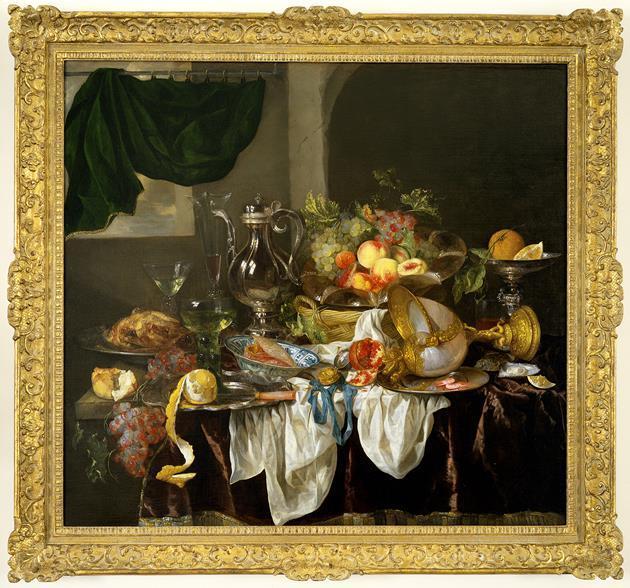 Banquet Still Life, ca. 1653-55, Abraham van Beyeren, 61.146
Photo: Eduardo Calderón
What Did the Chinese Paint on Ceramics?
The Chinese painted a variety of subjects on ceramics. Plants were very common because they conveyed auspicious meanings and alluded to virtues. Floral motifs were also stylized into geometric and decorative patterns. Oftentimes the clay body served as a canvas to illustrate a narrative. In short, the clay body was not confined to any particular subject matter.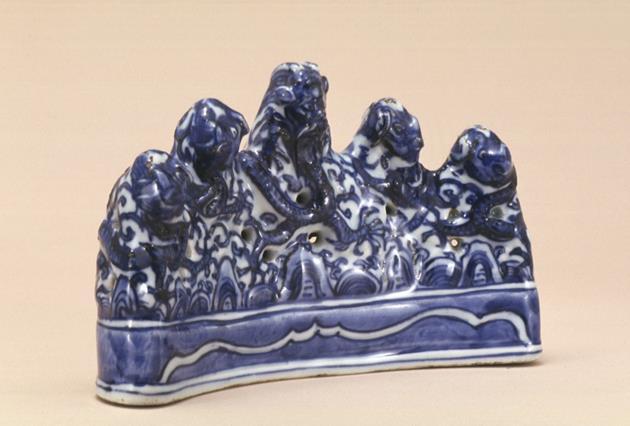 Brush rest, ca. 1573-1619, Chinese, Jingdezhen, 51.86
The Legacy of Blue-and-White Wares in Asia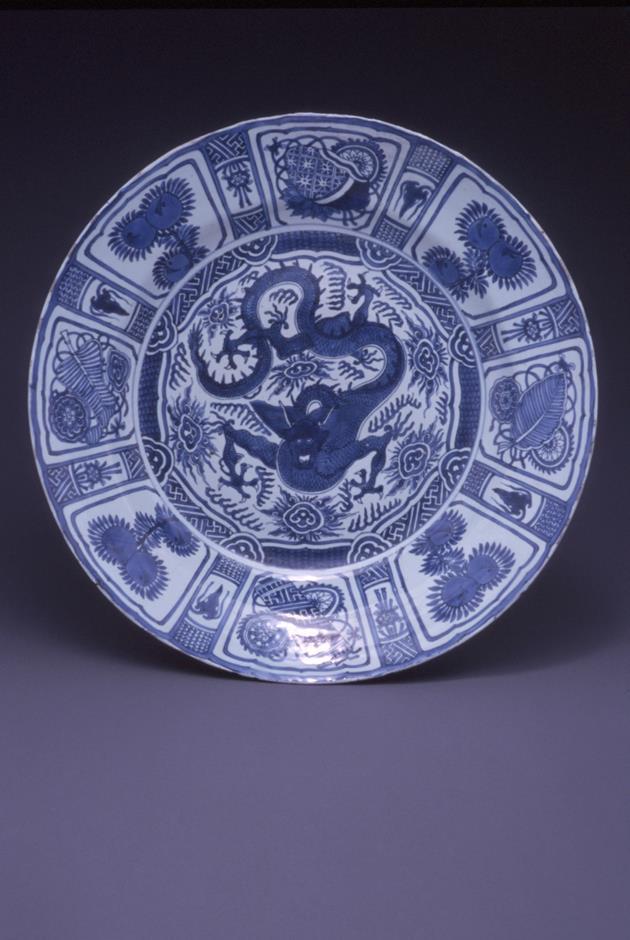 Large dish with dragon, ca. 1610-20, Chinese, Jingdezhen, 91.40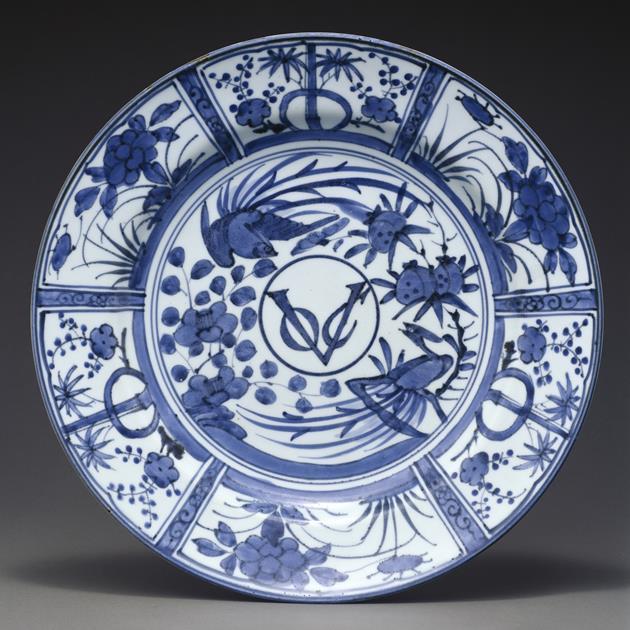 Photo: Susan Cole
VOC plate, ca. 1660-80, Japanese, 75.78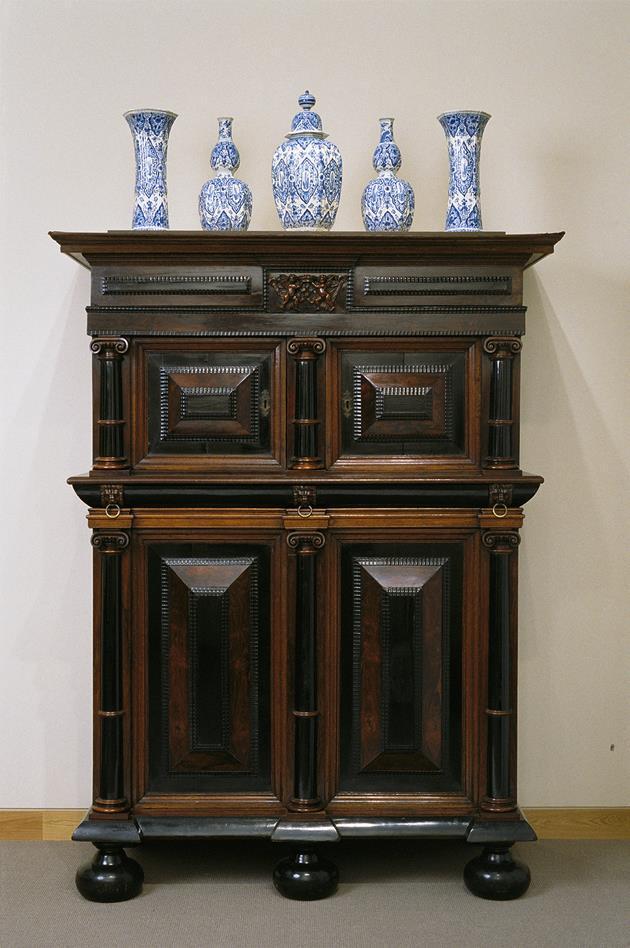 Photo: Paul Macapia
Garniture of five vases displayed on Kast, ca. 1640-50, Dutch, 91.64, 54.81.1-5
Geometric Dynamism
The creator of this plate cunningly manipulated the application of cobalt pigment. Whereas the motifs in the center--with two phoenixes in a garden--are painted in blue on a white background, the peonies and floral scrolls on the well and rim are white against a blue background. The positions of the phoenixes and the capricious detail of a sepal in the well animate what is otherwise a rigid, symmetrical design.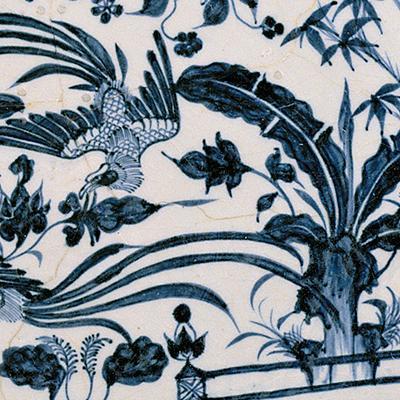 Detail, 76.7
Photo: Paul Macapia